April 19, 2014 12:00noon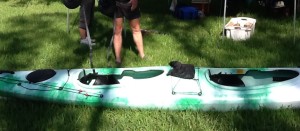 I had a restful sleep at Violet Hill last night. This morning I went for a walk and passed the ticket machine again. A guy was pumping coins into the box and cursing. Apparently the thing is out of order anyway and the $7 is only for a vehicle fee. There is also a $10 per night camping fee that no one seems to know who or where to pay so I might end up getting two or three nights for free.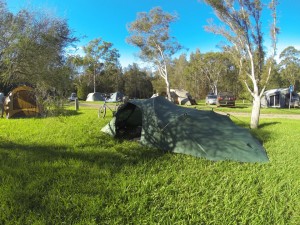 I took a few photos of the lake and some aquatic birds.
Then I returned to the tent to cook lunch in my new stainless steel billy.
It is kind of a lazy day with a cool breeze. The birds are all singing in the trees and some kids are playing soccer in the grassy field. I'm just killing time.